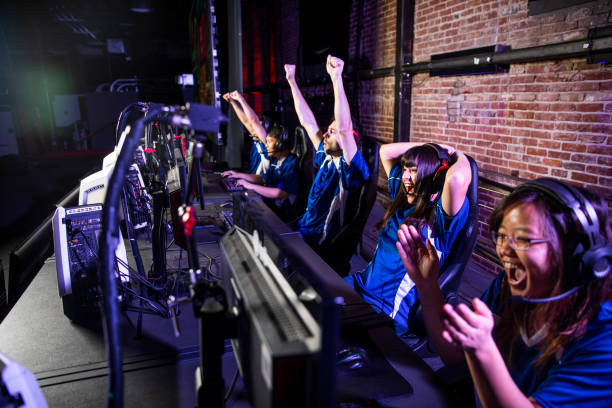 In recent years, the rise of eSports has been nothing short of meteoric. Competitive video gaming has captured the attention and passion of millions worldwide, giving birth to a multi-billion-dollar industry. However, as eSports gains momentum, a debate has emerged: are they on par with traditional sports? In this article, we will explore the similarities and differences between eSports and traditional sports, examining the various aspects that make each unique. So let the battle between the digital and physical arenas begin!
Competitive Nature
At the core, both eSports and traditional sports thrive on competition. Whether it's a fierce game of soccer or a high-stakes League of Legends match, the desire to win is a driving force. Athletes in traditional sports spend years honing their physical skills, while eSports professionals dedicate themselves to mastering the complexities of virtual worlds. Despite the different platforms, the competitive spirit remains the same.
Physicality vs. Mental Agility
One of the key distinctions between eSports and traditional sports lies in the physicality involved. Traditional sports demand rigorous physical training, with athletes relying on their strength, speed, and endurance to excel. In contrast, eSports focuses more on mental agility, strategic thinking, and lightning-fast reflexes. The ability to make split-second decisions and outwit opponents in a virtual environment is the mark of a successful eSports player.
Audience and Spectatorship
When it comes to audience size, traditional sports have long enjoyed a massive following. Stadiums and arenas fill with passionate fans who revel in the excitement of live matches. However, eSports has rapidly gained ground in this realm, with tournaments drawing millions of online viewers worldwide. The rise of streaming platforms like Twitch has made it possible for eSports enthusiasts to watch their favourite players and teams compete in real time, from the comfort of their own homes.
Physicality vs. Longevity
Physical sports put significant strain on the bodies of athletes, leading to a finite career span. Injuries can occur, impacting performance and, in some cases, prematurely ending careers. On the other hand, eSports athletes can enjoy longer careers, as they do not face the same physical limitations. With proper care and training, eSports professionals can compete at a high level for many years, potentially extending their prime well into their 30s or even 40s.
Infrastructure and Accessibility
Traditional sports have long-established infrastructures, including stadiums, training facilities, and governing bodies. The path to becoming a professional athlete is well-defined, with clear steps and established leagues. In contrast, eSports is still developing in terms of infrastructure and regulation. While major eSports events and leagues have emerged, the landscape is more decentralised, with a diverse range of tournaments and organisations. Additionally, the accessibility of eSports is unmatched, as anyone with a computer and an internet connection can participate or spectate.
As the popularity of eSports continues to soar, the question of whether they can be considered on par with traditional sports is subjective. Both eSports and traditional sports offer unique experiences and bring people together through competition and shared passion. The physicality and longevity of traditional sports versus the mental agility and accessibility of eSports make for intriguing points of comparison. Ultimately, the battle between the digital and physical arenas is not about choosing one over the other but rather embracing the diversity and richness each brings to the world of sports.
Glossary:
core: núcleo
endurance: resistencia
eSports: deportes electrónicos
excel: sobresalir
high-stakes: de alto riesgo
honing: perfeccionando
on par with: a la par de
outwit: superar con astucia
revel: regocijarse
soar: elevarse
split-second decisions: decisiones en fracciones de segundo
thrive: prosperar