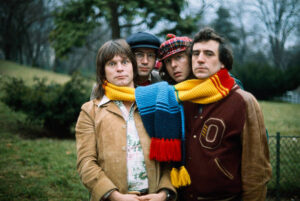 British humour is renowned worldwide for its unique style and unparalleled wit. From dry sarcasm to absurdity, it has captivated audiences for centuries. This distinct form of comedy reflects the British people's penchant for irony, satire, and clever wordplay.
One of the defining features of British humour is its ability to find comedy in the most mundane situations. Whether it's making fun of the unpredictable weather or poking fun at social etiquette, British comedians excel at turning everyday occurrences into sources of laughter. This self-deprecating approach is a hallmark of British humour, as it allows individuals to laugh at themselves and not take life too seriously.
Sarcasm, often delivered with a straight face, is another cornerstone of British comedy. The ability to say the opposite of what one means, with a twinkle in the eye, is a skill mastered by many British comedians. This form of wit is deeply embedded in British culture and can be found in everyday conversations, sitcoms, and stand-up performances. It serves as a way to comment on social norms and subtly criticise without causing offence.
Absurdity is also a prominent element in British humour. The British love to create absurd situations that defy logic and common sense, generating hilarity in the process. Shows like «Monty Python's Flying Circus» epitomise this style, presenting nonsensical sketches that push the boundaries of imagination. The ability to embrace the absurd and find joy in the nonsensical is a cherished aspect of British comedy.
Wordplay and puns play a significant role in British humour. The British have an innate talent for cleverly twisting words and creating double entendres. This linguistic dexterity adds an extra layer of complexity to their comedy, requiring the audience to engage their minds to appreciate the full comedic effect. From witty one-liners to elaborate jokes, wordplay is a constant presence in British humour.
Furthermore, British humour often utilises satire as a tool to critique society and its institutions. Satirical shows like «Spitting Image» and «Yes Minister» employ biting political and social commentary, providing a platform to challenge authority and expose hypocrisy. This blend of humour and satire allows the British to voice their opinions in a lighthearted manner, encouraging critical thinking and social awareness.
The cultural significance of British humour cannot be overstated. It serves as a unifying force, bringing people together through laughter and shared experiences. British comedy has the power to transcend cultural boundaries, resonating with audiences across the globe. Its influence can be seen in the success of British comedians, the popularity of British sitcoms, and the adoption of British comedy styles in other countries.
Here are a few English jokes for you:
Why don't scientists trust atoms? Because they make up everything!
I used to play piano by ear, but now I use my hands.
Why don't skeletons fight each other? They don't have the guts!
Why don't eggs tell jokes? Because they might crack up!
What do you call fake spaghetti? An impasta!
Why don't scientists trust atoms anymore? Because they make up everything!
Why did the scarecrow win an award? Because he was outstanding in his field!
What did one wall say to the other wall? I'll meet you at the corner!
Why did the bicycle fall over? Because it was two-tired!
Why don't scientists trust atoms? Because they make up everything!
Glossary:
Biting: Mordaz
Double entendre: Doble sentido
Dry sarcasm: Sarcasmo sutil
Lighthearted: Despreocupado
Nonsensical: Sin sentido
Poke fun at: Burlarse de
Self-deprecating: Autocrítico
Straight face: Cara seria
Treasured: Valorado
Twinkle in the eye: Brillo en el ojo
Wit: Ingenio