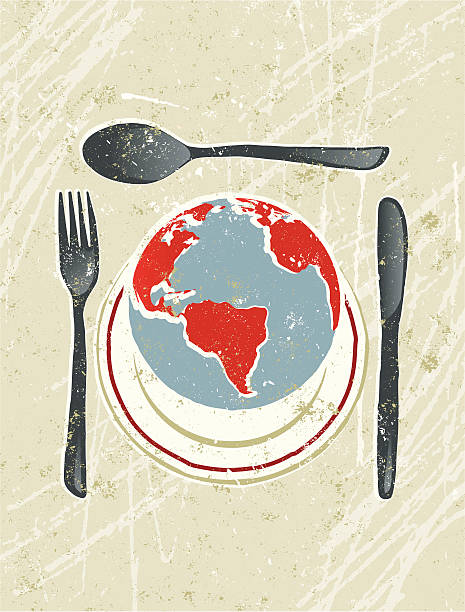 The 20th century witnessed a significant wave of immigration to England, bringing with it a diverse range of cultures, traditions, and culinary practices. The impact of these immigrants on English cuisine cannot be overstated. This article explores the profound influence that immigrants from various parts of the world had on shaping the culinary landscape of England throughout the 20th century.
Indian Cuisine: The Taste of Spice
One of the most notable influences on English cuisine came from the Indian subcontinent. With the arrival of Indian immigrants, dishes like curry, tandoori, and biryani became popular and found their way into the hearts and palates of the English people. The vibrant flavours and spices of Indian cuisine transformed the British culinary scene, leading to the establishment of countless Indian restaurants across the country.
Chinese Cuisine: From Takeout to Fusion
Chinese immigrants introduced a plethora of flavours and cooking techniques to England. Chinese cuisine quickly gained popularity, and dishes like sweet and sour chicken, chow mein, and crispy duck became staples in English households. Over time, Chinese cuisine integrated with local tastes, giving rise to the concept of fusion food, blending Chinese and British ingredients and cooking styles.
Caribbean Cuisine: A Tropical Twist
The influx of immigrants from the Caribbean islands brought a burst of tropical flavours to English cuisine. Dishes such as jerk chicken, curry goat, and rice and peas became part of the cultural fabric of England. The fusion of African, Indian, and European culinary traditions created a unique blend of flavours that is now synonymous with Caribbean cuisine in England.
Middle Eastern Cuisine: A Tapestry of Flavors
The arrival of Middle Eastern immigrants enriched English cuisine with a wide array of aromatic spices, herbs, and traditional dishes. The popularity of hummus, falafel, shawarma, and kebabs soared as these flavours became embedded in British culinary culture. Middle Eastern restaurants and food markets sprouted across the country, offering a taste of the exotic and enticing flavours of the region.
Italian Cuisine: Pasta, Pizza, and More
Italian immigrants brought their love for pasta, pizza, and other Italian staples to England. The influence of Italian cuisine can be seen in the widespread availability of Italian dishes like spaghetti Bolognese, lasagna, and pizza. Italians also introduced the concept of gelato, which quickly became a popular treat among the English population.
Glossary of key culinary terms:
Biryani (Biryani): A flavorful rice dish cooked with spices, meat, and/or vegetables.
Chow Mein (Chow Mein): A stir-fried noodle dish commonly made with vegetables, meat, and/or seafood.
Crispy Duck (Pato crujiente): A Chinese dish where the duck skin is roasted until crispy and served with pancakes, vegetables, and hoisin sauce.
Curry (Curry): A spiced dish typically consisting of meat, vegetables, or both, cooked in a sauce with a blend of spices.
Curry Goat (Curry de cabra): A Caribbean dish in which goat meat is marinated and cooked with spices and curry powder.
Falafel (Falafel): Deep-fried balls or patties made from ground chickpeas or fava beans, often served in pita bread with tahini sauce.
Gelato (Gelato): An Italian-style ice cream made with milk, sugar, and various flavours, typically served at a slightly warmer temperature than traditional ice cream.
Hummus (Hummus): A Middle Eastern dip made from cooked and mashed chickpeas, blended with tahini, garlic, lemon juice, and olive oil.
Jerk Chicken (Pollo jerk): A traditional Jamaican dish in which chicken is marinated with a fiery blend of spices and herbs, then grilled or smoked.
Kebab (Kebab): A dish consisting of pieces of meat, vegetables, or both, grilled on a skewer.
Rice and Peas (Arroz con alubias): A Caribbean side dish made with rice and kidney beans, flavoured with coconut milk and herbs.
Shawarma (Shawarma): A Middle Eastern dish made with marinated slices of meat (such as lamb, chicken, or beef), roasted on a vertical spit and usually served in a wrap or pita bread.
Sweet and Sour Chicken (Pollo agridulce): A Chinese dish consisting of crispy chicken pieces coated in a tangy, sweet, and sour sauce.
Tandoori (Tandoori): A style of cooking that involves marinating meat or vegetables in yoghurt and spices, and then roasting them in a clay oven called a tandoor.