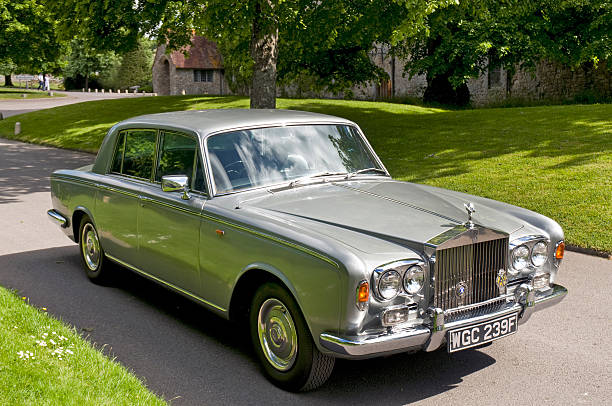 In the realm of luxury goods, British brands have always held a prominent place, renowned for their impeccable craftsmanship, attention to detail, and quintessential charm. From fashion houses to automotive icons, these brands embody the epitome of sophistication and elegance.
Burberry: The Quintessence of British Heritage
When it comes to British luxury fashion, Burberry stands tall as a symbol of timeless elegance. Founded in 1856, this iconic brand has become synonymous with its distinctive chequered pattern, representing British style and heritage. «All the tea in China» couldn't compare to the quintessentially British charm that Burberry exudes.
Rolls-Royce: The Epitome of Automotive Excellence
Rolls-Royce, the epitome of luxury automobiles, has been crafting exquisite vehicles since 1904. Known for their unparalleled craftsmanship and attention to detail, Rolls-Royce cars are the epitome of refined elegance. When we say «the Rolls-Royce of something,» we mean the absolute best or the highest quality.
Harrods: The Pinnacle of Retail Splendor
Harrods, the world-famous department store located in London, is a mecca for luxury shopping. From opulent fashion brands to extravagant food halls, Harrods offers a sensory experience like no other. When it comes to retail excellence, Harrods is in a league of its own. It's the «crème de la crème» of luxury shopping destinations.
Alexander McQueen: The Bold Visionary
Alexander McQueen, a British fashion house, is renowned for its avant-garde designs and unique aesthetic. With their innovative collections, they push the boundaries of fashion. The phrase «break the mould» perfectly describes McQueen's revolutionary approach to design.
Aston Martin: The Iconic British Supercar
Aston Martin, the prestigious British automotive manufacturer, has been synonymous with luxury and speed since 1913. Their handcrafted sports cars are a symbol of sophistication and class. When someone exudes elegance and refinement, they are often referred to as being «as sleek as an Aston Martin.»
Mulberry: British Leather Excellence
Mulberry, founded in 1971, is known for its luxurious leather goods, including handbags and accessories. With their impeccable craftsmanship and attention to detail, Mulberry products are highly coveted worldwide. When we say something is «as good as Mulberry,» we mean it's of the highest quality.
Savile Row: Tailoring Perfection
Savile Row, located in London's Mayfair district, is renowned for its bespoke tailoring. The street is home to a collection of prestigious tailors who have been crafting custom-made suits for generations. When we talk about «the perfect fit» or «tailor-made,» we are referring to the meticulous attention to detail synonymous with Savile Row.
Glossary:
All the tea in China – Toda la riqueza del mundo.
As good as Mulberry – De la mejor calidad.
As sleek as an Aston Martin – Elegante y sofisticado.
Bespoke – Hecho a medida
Break the mould – Romper los moldes, innovar.
Chequered – A cuadros
Tailor-made – A medida, personalizado.
The perfect fit – El ajuste perfecto.
The Rolls-Royce of something – Lo mejor de lo mejor, la máxima calidad.