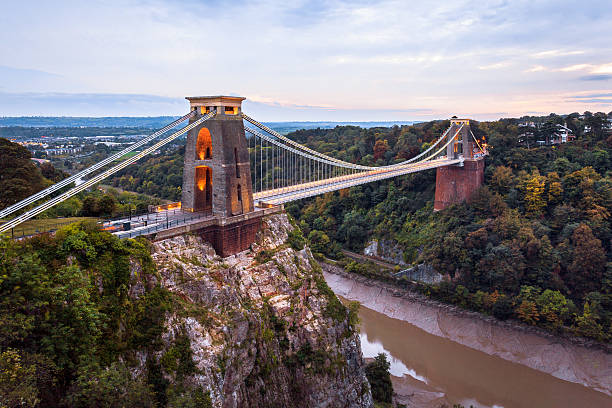 When it comes to travelling to the United Kingdom, many visitors tend to focus solely on the bustling capital city of London. While London undoubtedly has a lot to offer, there are numerous other cities in the UK that are worth exploring. From historical landmarks to cultural gems, let's take a journey through some of the vibrant cities that lie beyond the boundaries of London.
Edinburgh: The Scottish capital of Edinburgh is a city steeped in history and charm. Its most iconic feature is the Edinburgh Castle, perched atop Castle Rock and offering breathtaking views of the city. The Royal Mile, a historic street connecting the castle to the Palace of Holyroodhouse, is lined with quaint shops, pubs, and fascinating museums. Don't miss the opportunity to witness the spectacular Edinburgh Festival, a month-long celebration of arts and culture that takes place every August.
Manchester: Known as the birthplace of the Industrial Revolution, Manchester has transformed itself into a thriving modern city. Its rich industrial heritage is evident in landmarks such as the Manchester Ship Canal and the Museum of Science and Industry. Football enthusiasts will appreciate a visit to Old Trafford, the iconic stadium of Manchester United. The city also boasts a vibrant music scene, with numerous live music venues and a legacy as the birthplace of influential bands like The Smiths and Oasis.
Bristol: Located in the southwest of England, Bristol is a city known for its creativity and vibrant street art culture. The famous artist Banksy hails from Bristol, and his works can be spotted throughout the city. Explore the historic harborside area, where you can visit the SS Great Britain, a former passenger steamship turned museum. Clifton Suspension Bridge, designed by Isambard Kingdom Brunel, is an impressive engineering marvel that spans the Avon Gorge. Bristol is also home to a diverse food scene, with numerous independent restaurants and food markets.
Birmingham: As the second-largest city in the UK, Birmingham offers a dynamic mix of history, culture, and modern attractions. The city's industrial past is showcased at the Black Country Living Museum, where visitors can step back in time to experience life during the Industrial Revolution. Birmingham is also known for its thriving shopping scene, with the Bullring shopping centre being a major retail hub. Don't miss a visit to the futuristic Library of Birmingham and a stroll through the beautiful Botanical Gardens.
Glasgow: Another Scottish gem, Glasgow is a vibrant city renowned for its art, music, and friendly atmosphere. The Kelvingrove Art Gallery and Museum houses an impressive collection of artworks, while the Riverside Museum showcases the city's transport heritage. Music lovers will find themselves at home in Glasgow, with a plethora of live music venues hosting both local and international acts. The city's Victorian architecture and bustling city centre provide a unique blend of old and new.
Glossary:
Blend: Mezcla
Charm: Encanto
Gem: Joya
Hail from: Ser oriundo de
Landmark: Punto de referencia, monumento
Quaint: Pintoresco
Retail hub: Centro comercial
Steeped: Impregnado