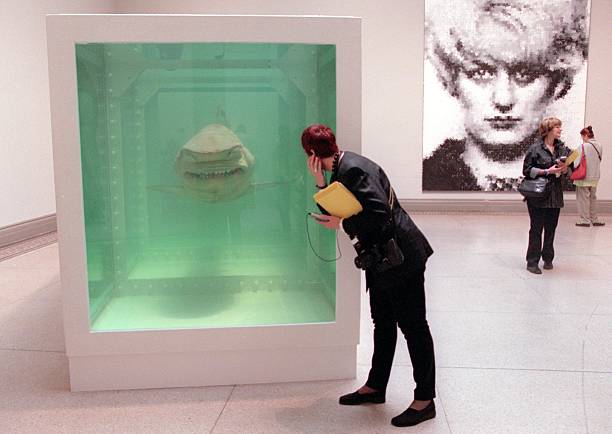 The Turner Prize is one of the most prestigious awards in the contemporary art world. Named after the renowned British painter J.M.W. Turner, this annual prize celebrates and recognizes outstanding contemporary artists from Britain. Since its inception in 1984, the Turner Prize has provoked intense discussions, often fueling controversy with its unconventional and boundary-pushing artworks.
The Turner Prize was established by the Tate Gallery in London to honour and promote contemporary art. Its inception was a response to the growing interest and appreciation for contemporary art in the 1980s. The prize aimed to showcase the most innovative and provocative works by British artists under the age of 50.
Controversial Artworks
Damien Hirst's «The Physical Impossibility of Death in the Mind of Someone Living» (1991): Hirst's installation featured a tiger shark preserved in formaldehyde in a vitrine. This work stirred a heated debate regarding the nature of art, raising questions about the boundaries between life and death, as well as the role of shock value in contemporary art.
Tracey Emin's «My Bed» (1999): Emin's installation featured her unmade bed, complete with soiled sheets, discarded condoms, and personal belongings. This raw and intimate portrayal of her personal life shocked audiences and divided opinions. It challenged conventional notions of art by blurring the line between the private and public spheres.
Chris Ofili's «The Holy Virgin Mary» (1996): Ofili's painting depicted a black Madonna adorned with elephant dung. This controversial artwork ignited discussions about race, religion, and cultural appropriation. Some viewed it as a powerful critique of colonialism, while others saw it as disrespectful and sacrilegious.
Martin Creed's «The Lights Going On and Off» (2001): Creed's installation consisted of an empty room where the lights repeatedly switched on and off. This minimalist piece challenged the traditional concept of art, provoking debates about what constitutes artistic expression and whether everyday objects and actions can be considered art.
Grayson Perry's «Claire's Coming Out Dress» (2003): Perry, known for his exploration of identity and gender, created a ceramic dress adorned with images depicting sexual and gender diversity. This controversial artwork raised discussions about societal norms, sexual identity, and the role of art in challenging conventions.
Glossary:
Boundary-pushing – Innovador/a
Dung – Excremento
Fuel – Alimentar, echar leña
Inception – Inicio
Raw – Crudo/a
Shock value – Valor de impacto
Showcase – Exhibir
Soiled – Sucio/a