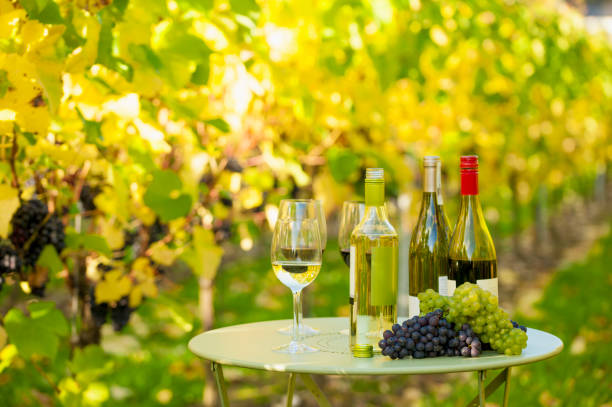 England's wine industry has experienced a remarkable transformation in recent years, with its wine regions gaining international recognition for their exceptional quality. This article will delve into some of the best wine regions in England, highlighting specific years and wines that have garnered critical acclaim. Furthermore, we will compare these English wines with the renowned Rioja wines, showcasing the unique characteristics and flavors each region offers. So, let's raise a glass and embark on a journey through the vineyards of England.
The South Downs:
The South Downs, with its chalky soils and temperate climate, has become a hub for sparkling wine production. Notable wineries in this region include Nyetimber and Ridgeview. The 2014 vintage, characterized by a cool summer and sunny autumn, resulted in exceptional sparkling wines with delicate flavors of apple, citrus, and toast. These English sparkling wines can rival the best Champagnes, making them a sparkling gem in the wine world.
Comparison with Rioja: While Rioja is renowned for its red wines, the South Downs' sparkling wines offer a refreshing alternative. The bright acidity and elegant bubbles of the English sparkling wines create a vibrant and lively drinking experience, contrasting with the rich and robust characteristics of Rioja reds.
Kent:
Kent, often referred to as the «Garden of England,» has gained prominence as an excellent wine region. Chapel Down and Gusbourne Estate are among the prominent wineries in this region. The 2018 vintage stands out for its exceptional quality, with wines displaying a beautiful balance of fruitiness and acidity. These wines exhibit notes of ripe stone fruits, citrus, and a distinct minerality, making them a delightful choice for wine enthusiasts.
Comparison with Rioja: While Rioja offers powerful and complex red wines, Kent's white wines showcase a different facet of winemaking. The fresh and vibrant characteristics of Kent's white wines present a crisp and zesty drinking experience, differing from the oaky and structured Rioja whites.
Cornwall:
Cornwall's mild and maritime climate has made it an emerging wine region, particularly for still and sparkling white wines. Camel Valley is a notable winery in this picturesque region. The 2019 vintage, with its long, warm growing season, resulted in outstanding white wines with intense aromatics and flavors of tropical fruits, elderflower, and a refreshing acidity. These wines embody the essence of Cornwall's coastal beauty.
Cornwall's white wines offer a unique expression of coastal influences, distinct from the more inland Rioja region. The vibrant and fruit-forward profiles of Cornwall's whites provide a refreshing contrast to the traditional Rioja styles.
Conclusion:
England's wine regions have blossomed into remarkable producers of high-quality wines, with each region showcasing its own distinctive charm. From the South Downs' elegant sparkling wines to Kent's fruity whites and Cornwall's coastal whites, England offers a diverse range of flavors and styles. While Rioja wines captivate with their rich reds and oaky whites, exploring English wines provides a fresh and exciting alternative. So, whether you're a wine connoisseur or a curious enthusiast, don't miss the opportunity to savor the exceptional wines that England has to offer.
Glossary:
Blossomed into: Ha florecido en
Captivate: Cautivar
Chalky soils: Suelos calcáreos
Connoisseur: Conocedor
Critical acclaim: Reconocimiento crítico
Hub: Centro neurálgico
Intense aromatics: Aromas intensos
Oaky whites: Blancos con notas de roble
Rival the best: Igualar a los mejores
Sparkling wines: Vinos espumosos