British rural sports have long been an integral part of the nation's cultural heritage, offering a glimpse into the traditions and pastimes of rural communities. These activities, rooted in history and often closely tied to the natural environment, have evolved over the past 500 years. This article explores the origins and development of various British rural sports, showcasing their significance and enduring appeal.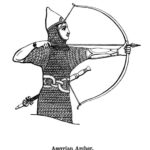 One of the oldest sports in Britain, archery has been practised for centuries. Its origins date back to mediaeval times when it served as a vital military skill. During the reign of Henry VIII, laws were enacted to ensure that Englishmen could practise archery on Sundays to maintain their proficiency. Over time, archery evolved into a recreational sport, fostering local competitions and even national championships.
Foxhunting emerged in the 16th century as a way to control fox populations, which were considered pests. It soon gained popularity among the upper classes, with organised hunts becoming social events. Horseback riders and trained hounds would pursue a scent trail left by a fox. Although the sport has faced controversy in recent times, it remains a symbol of traditional rural life.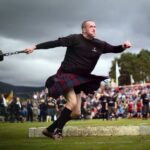 The Highland Games originated in Scotland during the 18th century, celebrating Scottish culture and athletic prowess. Events like caber tossing, hammer throwing, and Highland dancing showcased strength, agility, and traditional Highland dress. The games have expanded beyond Scotland and are now celebrated internationally, promoting Scottish heritage and attracting participants from around the world.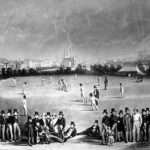 Cricket, often considered the quintessential English sport, has a rich history dating back to the 16th century. It gained popularity in rural communities and gradually spread across the country. Originally a village sport, it later evolved into a professional game played at national and international levels. Cricket remains deeply ingrained in British society, with village cricket matches still capturing the essence of rural life.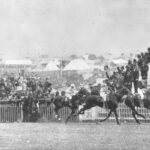 Horse racing has been an integral part of British rural culture since the 17th century. Initially, it served as a means for testing the speed and endurance of horses. Over time, it became a sport enjoyed by spectators, with the establishment of prestigious races such as the Grand National and the Royal Ascot. Horse racing combines athleticism, excitement, and a touch of glamour.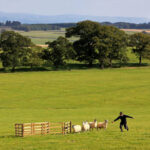 Sheepdog trials developed as a way for shepherds to demonstrate their dogs' skills in herding and controlling sheep. These competitions began in the 19th century and are still popular today. The trials showcase the intelligence and agility of working dogs, as they navigate a series of challenges to successfully move a flock of sheep. The sport highlights the close bond between humans and their canine companions.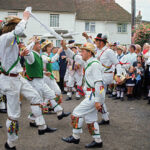 Morris dancing is a traditional form of English folk dance, usually performed in rural settings. It has its roots in pagan rituals and has been practised for hundreds of years. Dancers adorned in colourful costumes perform intricate steps and patterns, often accompanied by live music. Morris dancing is a lively celebration of English rural culture and community.
British rural sports have endured for centuries, serving as a testament to the deep connections between people, nature, and tradition. These activities have evolved and adapted over time, reflecting the changing social landscape. They provide a link to the past, preserving cultural heritage and bringing communities together. British rural sports are not only about competition but also serve as a means of camaraderie, entertainment, and celebration.
Glossary:
Archery – Tiro con arco
Be rooted in – Tener su origen en
Caber tossing – Lanzamiento de tronco
Date back to – Remontarse a
Fox Hunting – Caza del zorro
Hound – Sabueso, perro de caza
Ingrained – Arraigado
Sheepdog Trials – Pruebas de perros pastores