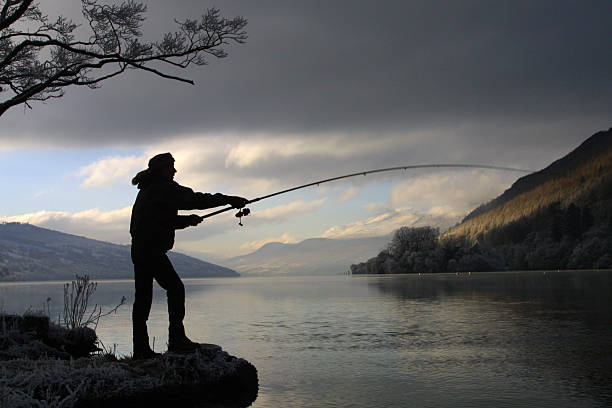 Fly fishing is a captivating outdoor activity that combines the thrill of angling with the serene beauty of nature. Anglers seeking to immerse themselves in the art of fly fishing often ponder over the best destinations to pursue their passion. In this article, we will compare the United Kingdom and Spain as potential fly fishing hotspots, highlighting their unique features and offerings.
Fly Fishing in the United Kingdom
The United Kingdom, renowned for its diverse landscapes and rich fishing heritage, offers exceptional fly fishing opportunities. Scotland, in particular, is a favoured destination, with its picturesque lochs, rivers, and expansive coastline. The River Tweed is one of Scotland's crown jewels, known for its majestic salmon and trout populations. The River Tay, Dee, and Spey also attract anglers from around the world.
England boasts several stunning fly fishing destinations as well. The chalk streams of Hampshire, such as the River Test and the River Itchen, are famous for their crystal-clear waters and abundant brown trout. The Lake District, with its tranquil lakes and breathtaking surroundings, provides excellent fishing experiences.
Wales offers a variety of fishing spots, including the River Usk, renowned for its salmon fishing, and the Wye Valley, which is known for its majestic beauty and diverse fishing opportunities.
Fly Fishing in Spain
Spain, with its sunny climate, stunning landscapes, and vibrant culture, also presents remarkable fly fishing opportunities. The Pyrenees Mountains, which span the border between Spain and France, offer pristine rivers teeming with trout and grayling. The Ebro River is another notable location, famous for its population of barbel and carp.
The Spanish province of Catalonia is a fly fishing haven, with the Garonne River and its tributaries attracting avid anglers. The region's mountainous terrain, clear waters, and scenic backdrops make for an unforgettable fly fishing experience.
Comparative Analysis
Both the United Kingdom and Spain provide exceptional fly fishing opportunities, each with its own distinct features. The United Kingdom is renowned for its salmon and trout fishing, particularly in Scotland, while England's chalk streams offer unparalleled brown trout angling. Wales, too, has its fair share of scenic spots and diverse fishing options.
Spain, on the other hand, offers a unique blend of Mediterranean climate, stunning mountain landscapes, and diverse fish species. Anglers seeking to explore trout and grayling fishing amidst breathtaking surroundings can find solace in the Pyrenees Mountains. Meanwhile, the Ebro River provides a thrilling experience for those pursuing barbel and carp.
Choosing between the United Kingdom and Spain as the ultimate fly fishing destination depends on personal preferences and the type of fishing experience one seeks. The United Kingdom offers a rich angling heritage, with Scotland, England, and Wales providing abundant salmon, trout, and diverse fishing opportunities. Spain, with its picturesque landscapes, Mediterranean climate, and varied fish species, presents an enticing option for anglers seeking a different ambiance.
Whether you decide to explore the rivers of the United Kingdom or embark on a fishing adventure in Spain, the thrill of fly fishing and the beauty of nature will undoubtedly leave you with cherished memories and a deep appreciation for this captivating sport.
Glossary:
Angler: A person who engages in fishing as a recreational or sporting activity.
Barbel: A freshwater fish species with elongated, whisker-like barbels around its mouth.
Brown trout: A species of trout characterized by its distinctive brown coloration and beautiful markings.
Carp: A large, freshwater fish species, popular among anglers for its size and strength.
Chalk streams: Clear, pristine rivers with alkaline waters flowing through chalk or limestone bedrock.
Fly fishing: A method of angling that utilizes a lightweight lure, known as a fly, to entice fish.
Grayling: A freshwater fish species resembling a trout, known for its striking dorsal fin and willingness to take a fly.
Trout: A freshwater fish species, known for its agility and excellent fighting abilities.